Changing context at the Frick
Is it the experience that disappoints? Or our expectations?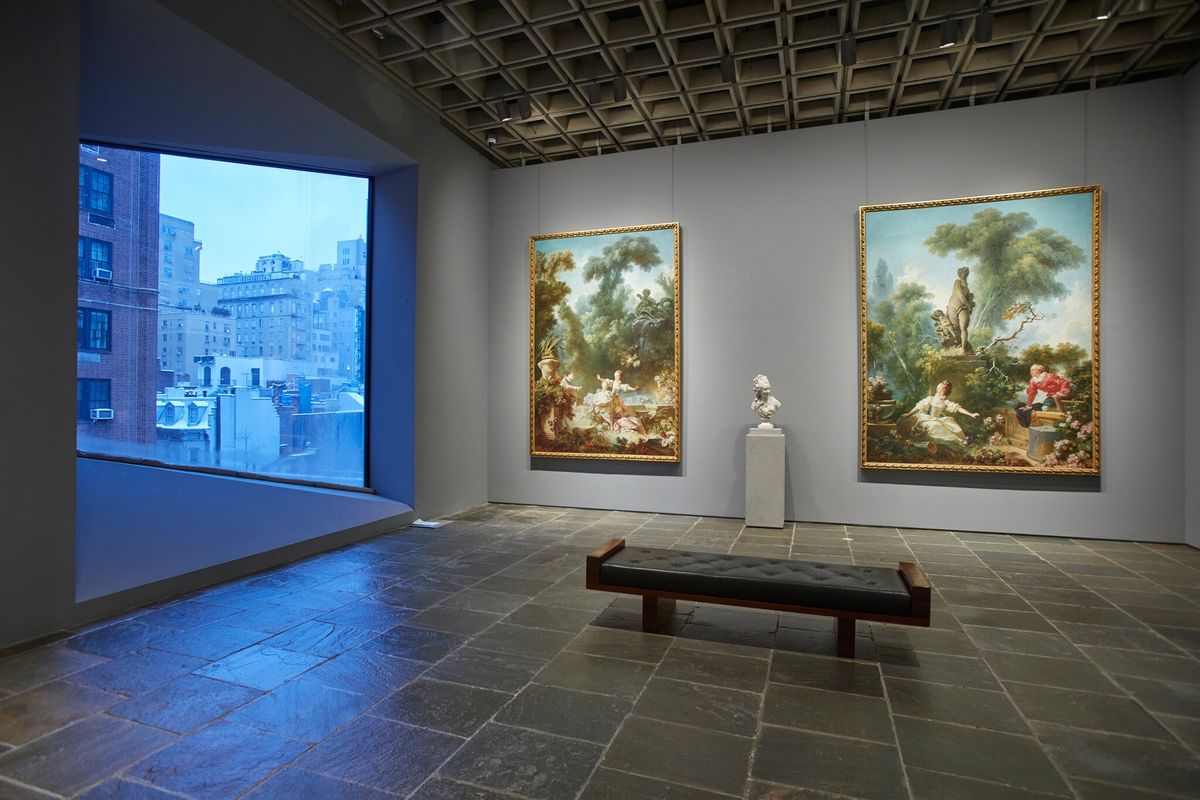 Last week, I visited the new Frick collection — well, the same art, but now in a new home. The art remains incredible, of course, and I'm thrilled for the opportunity to see things in new context. Considering the Frick never loans their pieces out, this feels like a once in a lifetime chance to see the Rembrandts and Turners and Goyas on their own merits.
Surprisingly, though, that's mostly all that I found today: merit. Technical beauty. There is something about my experience that was lacking. My moments with these pieces felt clinical, rather than moving or merry. I am trying to parse why.
The galleries are literally darker than the original Frick, which affects things. The unyielding slate color of the wall paint probably doesn't help. And I was disappointed by the very arrangement of those walls—what seemed an opportunity to open up, to allow these pieces to breathe, turned out to be claustrophobic. They have created a series of very small rooms, closing off the vast floors of the Breuer building. Perhaps this was an attempt to foster intimacy, but at least for me, at least on that first visit, it made these pieces smaller and more distant.
Which of course makes little sense. What I have described to you just now could be said about plenty of other museums — other museums in which I have found deep connection to art. So why is one setup more limiting than another? The devil is in the details, so perhaps the tiny choices the Frick folk have made in this new space just resulted in something poorer than what we find elsewhere. That happens sometimes.
But I think it must also have something to do with expectations. I went in this morning wanting the Frick just with fewer fabrics: epic rooms, tall ceilings, warm light, but without the marble and velvet and ornamentation. A chance to keep what I wanted to keep, while setting aside some traits that I could do without. This isn't that. This is the opposite of that serenity I imagined—yet isn't it still a valuable experience? Isn't it still a chance to re-contextualize? Shouldn't it be a treasured chance to see these works in new ways?
I'll go back in a few weeks, ready for the closed space not to close off my mind, to be less surprised by the architecture and more open to the pieces. The benefit of a two-year residency, I suppose, and the benefit of altered expectations.