Doorways
The Metropolitan Museum of Art and all that it can mean to us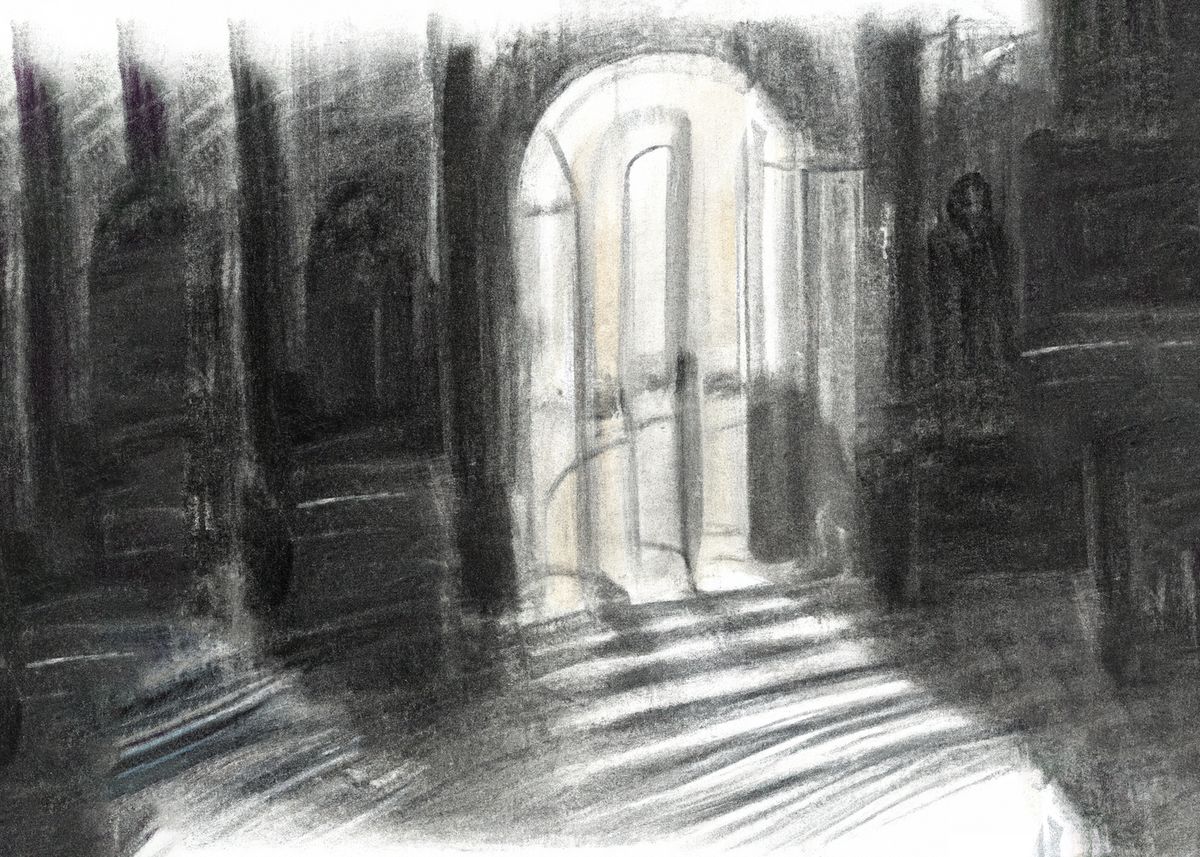 The day has started quietly, a dusting of snow outside softening a world already starting to clang to life as the radiators awaken. I began this morning with a wee photo that a friend sent me, a quotidian snap from his weekend trip to the Met. I surprised myself at the tension I released upon seeing the inside of that building.
An exhale.
The museum has, somewhat surreptitiously, become a vital part of my life over the last ten years, and while I've embraced some of the cultural beacons up here in Massachusetts (and there are several, as you know), I am realizing on this random Monday that few provide the restoration that sprawling building does.
The reason is not so hard to discern: I've been to the Met literally hundreds of times by this point; it is familiar to me. (Turns out weekly visits add up after several years!) But I am also aware of how much I am dictating my own narrative. I imbue those walls with meaning because I want them to have meaning. I want that museum to be a part of my identity and my journey. And not in a false way — I have, after all, made time for all those visits — but it is interesting to recognize this choice I've made. After all, there are so many doorways we pass through in our lives, even those stepped into repeatedly, that we do not weave into our tapestries.
I wonder, too, why in this city of a thousand landmarks I have chosen the Met? The Guggenheim is closer, the Frick more intimate, the Whitney more inspiring. I have even sloughed off my distaste of MoMA's hubris and learned to love its shadowy new home.
But the Met is where I have turned most often and the only real reason I can imagine is the obvious one: Variety. Scope. And not because of a need for new distraction, but because of a need to be met where we are, in all our various modes and masks. The Met has a corner to fit every mood: the communal buzz around the Temple of Dendur, the preening drama in the Impressionist corridors, the inspiring condescension of the Costume Institute, the searching perfection of the modern wings, the halting humor of the Greek and Roman galleries, the ethereal stillness of the Asian rooms.
I can find myself in the Met — a sentence that has three different meanings.

In my darker moments, I lament that I haven't depth of expertise in any specific field, no real passion beyond any other. I am a "jack of all trades, master of none" in a world that prizes tailored acuity and brilliance. In this paradigm, I suppose I wish I was more like the Cooper Hewitt or the Noguchi or the Cloisters. Specific. Expert. Focused.

But… It's not so bad to be the Met, though, is it? To swing from the Nile to the Neo-Classicists, to have rooms both boisterous and serene, to welcome children as they admire canvas hundreds of years old alongside those stooped fellows who look like they were around when those canvases were first created.